Hello, we see you are visiting from the US, please visit stickerapp.com for faster shipping
¡Haz tu pedido eligiendo opción Express antes del 8.12 or express antes del 16.12 para recibir tu pedido antes de Navidad!
×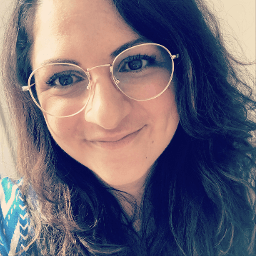 Maria Phieros
I'm a graphic designer, boss & mom entrepreneur and I love stickers! I decided to create my own range and add them to StickerApp. I'm selling cute, hand draw / hand illustrated stickers. I aim to share POSITIVITY and PRODUCTIVITY to woman who love to work + study + take care of their families! It's a full time job and we ALL need a little positivity and inspiration. Why not buy a sticker to brighten up your day? My designs are bohemian, boho, french-style, girly, colorful, with a lot of flower motifs, leafs, filigree and organic visuals. I also LOVE inspirational quotes! So make a request if you want! Buy my stickers if you are looking to brighten up your bullet journal, improve your studying and productivity or simply just to brighten up your every day life! CONTACT for custom + bespoke orders.